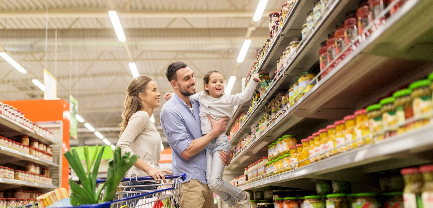 15.11.2023
360-Degree Retail:

Fusing Online and Offline Strategies for Optimal Success

In the ever-evolving landscape of retail, a silent struggle has persisted for far too long – the imbalance between data and information regarding online shoppers VS in-store ones.

As the retail industry faces unprecedented challenges, it's time to address this divide and explore the untapped potential in the harmonious collaboration of these two sales arenas.
Omnichannel potential
Ultimately, 360-degree data sets will be used to track a customer's journey from the moment he sees the first TV commercial to the moment when he visits the store in person to touch and feel the product until he makes the purchase.
The 360-degree analysis of data sets represents a holistic approach to understanding the entire customer journey, including TV, online ads, e-commerce, and brick-and-mortar stores.
Using information from these touchpoints together can help retailers gain a comprehensive understanding of consumer behavior and preferences, identify bottlenecks in the shopping process, and improve frustrating points for shoppers.
The gap
All of this sounds amazing! So what is the problem?
While e-commerce stores receive massive amounts of information, offline stores lack datasets. Moreover, multi-channel tools are needed to capture the entire customer journey and analyze it based on all touchpoints in one place.
Take, for instance, a customer who meticulously browses an online store, adds items to their virtual cart, only to decide to make the final purchase in person. While this behavior is not uncommon, the lack of integration between online and offline data leaves retailers with an incomplete understanding of customer decision-making.
This brings us to the crucial point – the necessity of closing the loop and bringing together data from both online and offline store sites. By doing so, retailers can unlock a treasure trove of insights into shoppers' decision trees, preferences, and behaviors. This will create a unified strategy that caters to holistic customer experiences.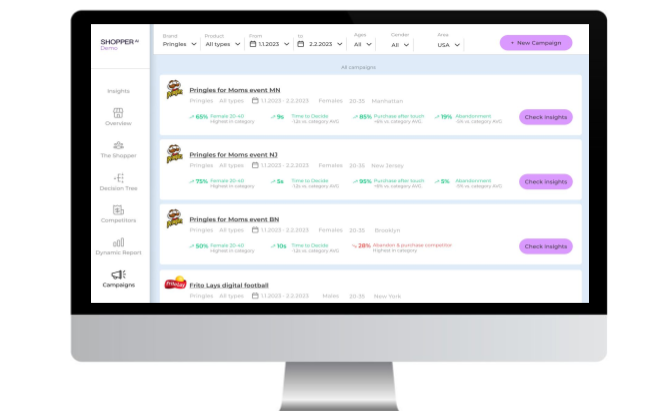 The solution
As a result of today's advanced tools, we are now able to collect in-store shoppers' behavior data in real-time and cross it with marketing and e-commerce data.
For instance, a brand or retailer could analyze their customers' behavior based on the outcome of a PPC campaign or TV commercial they recently ran. The interaction and behavior in the store can be correlated with different online campaigns and used to make decisions. Based on ShopperAI data, we saw that a certain salty snack gained a lot of traction among shoppers and became an anchor product in the salty snack category as a result of a TV commercial. There was an increase in interaction, but not in sales, according to the data. With this information, the brand understood where its audience was in the marketing funnel. It tailored its marketing actions accordingly to lead customers down the funnel into conversation.
---
Share the insight:
More info you might like:
---
---
---