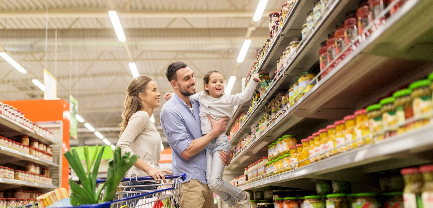 10.11.2023
Coping with

Crisis: An In-Depth Look at How War Transforms Shopping Habits

Under stressful conditions, we observe a shift and a change in the behavior of shoppers from their "normal" behaviors. Following a brutal attack on Israel's citizens on October 7th, the country has been at war ever since.

Data collected from supermarkets in Israel reflect interesting changes in shoppers' behavior during this period. Here are some of those data points and psychological explanations.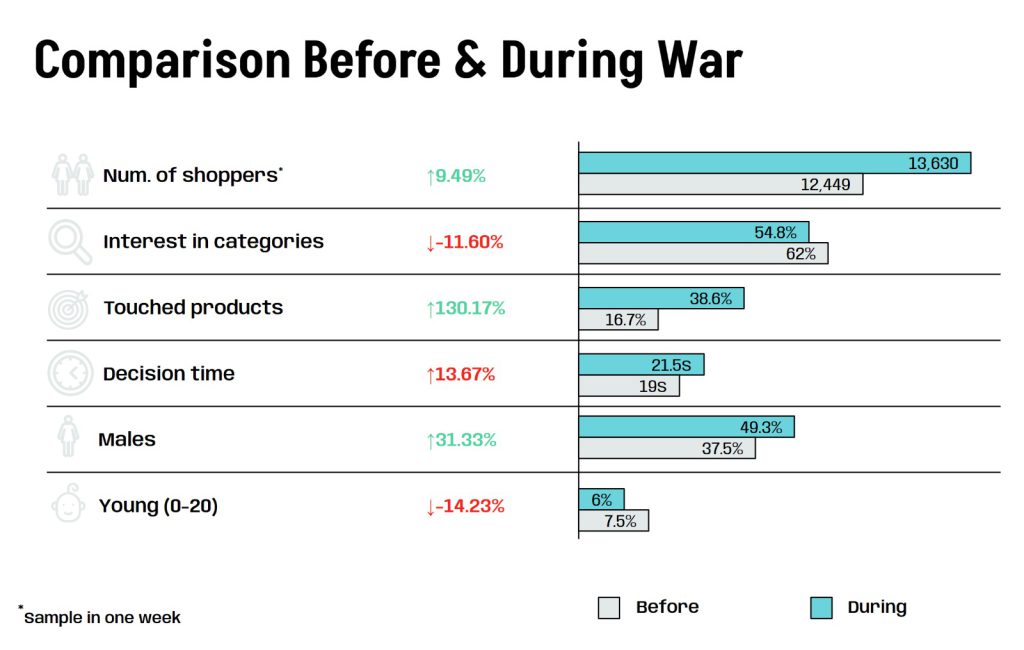 Increased Decision Time:
The overall increase in decision time by 6%, and a larger increase of 13% within specific product categories, indicates a cognitive overload caused by the ongoing war. Increased information and stress caused by the war may make it harder for individuals to make decisions quickly and efficiently
Unusual baskets
The shifts in shopping habits, such as purchasing unusual items and changing routines due to remote work and increased time spent at home, suggest that the war has influenced lifestyle changes. This could be driven by factors like hosting displaced family or friends and adapting to the new normal of extended time spent at home. Those reasons also led to the exploration of New Products. We saw an increase of 130% in interactions with products in various categories, which indicated a deviation from typical choices. Consumers may explore alternative options and purchase unfamiliar items.
Differential Decision Times for Indulgent Products
The shorter decision times for indulgent products suggest a tendency to seek comfort from potentially unhealthy options. This behavior might be a response to wartime stress and uncertainty.
Demographic Changes
The shift in the demographic composition of supermarket visitors, with a 31% increase in men and a decrease in children under 20, indicates that safety concerns related to the war may influence shopping decisions. Mothers may not bring their children to the supermarket due to safety fears.
Overall Increase in Supermarket Shoppers
The 9.5% increase in supermarket shoppers may be driven by the desire for instant gratification, as the supermarket serves as a substitute for limited recreational options. People may find satisfaction in the routine of going to the supermarket, providing a sense of normalcy and a brief escape from war challenges.
While the data may be collected under specific stress conditions, it may also reflect the psychology and state of mind of shoppers in stressful situations.
---
Share the insight:
More info you might like: